I help crazy software entrepreneurs to change the world. And do it
their way.
In over 30 years of growing real software companies, nothing has been more rewarding to me than working with great people to create valuable companies with a big and meaningful impact on the world.
I have worked with hundreds of crazy tech founders all over the globe to help them turn their struggling startups into successful and valuable companies that are great for customers, employees, and the founders.
Practical Founders
I lead four Practical Founders Peer Groups with monthly confidential group meetings, 1-1 advisory support, and a growing network of experts that help founders grow valuable companies faster and have more fun doing it.
I host of the Practical Founders Podcast to share the in-depth stories of the serious founders who built valuable software companies without big funding. There has never been a better time to be a practical founder.
Practical founders are winning the startup game our way with successful exits of $10M, $20M, $50M, or more when they sell our companies, if they ever choose to sell.
Moonshot VC investment isn't bad or wrong. It's just not the best way for most startup founders to create valuable software companies and maximize their results.
Gregslist
I first published my personally curated list of Arizona software companies in 2016 to help my friends and fellow software company founders in the Phoenix area. Gregslist has grown to a comprehensive list of over 6,000 SaaS companies–and 2,500 open jobs at those software companies–in cities including Phoenix, Dallas, Austin, and Houston.
Gregslist is a curated community resource used by thousands of founders, tech execs, job seekers, investors, and community leaders every month.
Scaling Point
My consulting and advisory business is Scaling Point. I meet and mentor over 500 software entrepreneurs for free each year from all over the world. I work with 20 SaaS founders as a paid advisor. I'm an active angel investor too.
Scaling Point
"Gravy is a tech-enabled service that worked great and I knew how to sell it, but we needed to grow faster with marketing. Going through the Scaling Point process helped us to create a simpler, stronger story that sells even faster. As crazy as it sounds, the simpler we make our message, the faster we grow."
Casey Graham, CEO and co-founder, Gravy
Gregslist
"We all use Gregslist to find local software companies in Phoenix–especially the SaaS startups that are not on anyone's list yet. Gregslist helps talent and investors connect with software companies here, which is huge. Greglist proved that Phoenix is an active tech town that is growing and thriving."
Brandon Clarke, Director, StartupAZ Collective
Speaking
"We hired Greg to speak to our entrepreneur group in Kansas City: KC Roundtable. His message was very well received and several of the attendees asked for consulting information after the talk. We would absolutely hire Greg again in the future. His wisdom and expertise are rare and we were so lucky to have him!"
Shannon McKain, National Keynote Speaker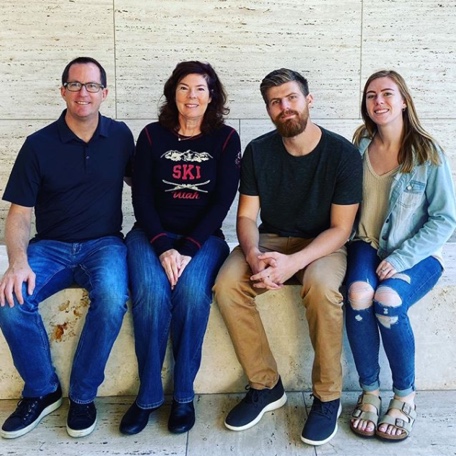 Behind the scenes
I spend a lot of time each week helping entrepreneurs as a mentor, advisor, and connector. I am an active software community leader in both Phoenix and Dallas.
I am a proud father of two young adults and a husband of 27 years. My wife and I live in the Dallas area now, but we spent 23 great years in Phoenix before returning to her Texas hometown in 2019. When I'm not working, I read, run, swim, and play guitar. We spend part of our summers and winters in Park City, Utah where we ski, hike, and hang out with practical Utah founders.
Connect with me on LinkedIn
I am active on LinkedIn and post useful insights several times a week. See you there!